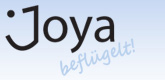 "Joya moves you
The young Swiss shoe developer Karl Mueller Jr., whose father, Karl Mueller Sr., invented the MBT and sold the company in 2006, has created a new revolutionary shoe called Joya, representing a new category of comfort footwear. Joya shoes make walking joyful, fun and effortless, they move you -- both physically and emotionally.
Experience effortless walking
Joya uses futuristic internationally patented Sole Technology that delivers a sensation while walking that has really never before been encountered. You are given the emotional experience of walking effortlessly on a concrete planet. It's not about sculpting and toning a chiseled physique. It's not about being the "cure-all" shoe for orthopedic pain. It's simply about making walking a joyful and effortless experience."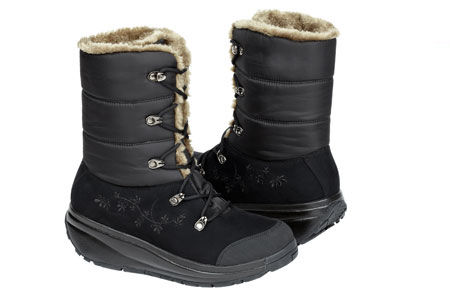 In lieu of the winter season I received a wonderful pair of Heidi (Black) Boots from Joya. I have never been a big shoe person, but these boots have introduced me into that addictive, yet expensive world. The Heidi Boots are sleek and comfortable. With a cute flower pattern and the faux fur inside they keep you warm and go with just about any outfit. These boots, however, are not just cute and comfy. They are also healthier for you and your body as well!
The many layers under the shoe itself are what makes these so unique. The thick heel padding takes pressure off of the rest of your foot. This reduces the shock on your muscles from walking. While the padding is thick, it is also very soft and flexible. This allows for a wide range of movement and the better ability to walk on uneven surfaces without hurting your feet and muscles. My favorite part about these would have to be the
Joya
Active Air Pump. With each step you take, the padding under your feet is pushing air up into your shoe and cooling the inside. I love this because your feet aren't sweaty and gross by the end of your walk!
These shoes are also great for anyone with an active lifestyle! Because of the soft layered sole, the shoes require more effort and muscle to walk. Don't worry, it's not tiring or difficult, it just gives your muscles a nice relaxing workout. Whether you're running a marathon or just walking around the grocery store, the Joya shoes are working to help strengthen your muscles.
I've had back problems for years. I know I'm young, but my lower back gives me so much trouble. I did ballet for 9 years and have very high arches in my feet. It's been hard to find good support and cute shoes. When I received these I honestly didn't think they'd make much of a difference. But I was totally wrong. Since I've started wearing these boots, my back pain has disappeared. From the moment I put them on, I feel like I'm walking on air. You don't even have to break them in! I recommend these shoes to anyone.
GIVEAWAY!
Joya is letting me giveaway 3 pairs of their awesome shoes! Winners choices! The giveaway ends 1/22/12 at 11:59PM EST.
a Rafflecopter giveaway
**Disclaimer: I received one pair of Heidi Boots from Joya for the purpose of this review. I received no monetary compensation. All thoughts and opinions are my own.**